We've all heard, or experienced in some way, how aggressive the Denver Real Estate market has been over the last few seasons. Events such as the evolving cannabis and hemp industry, the rapid arrival of technology companies making headquarters in our town, and the plethora of startups that have decided to pick Denver as their home have created the perfect storm of steady population growth.
I'm sure we've also all felt the pains that come along with this growth, be it during your morning commute or weakened cell signal, however there's a positive to all the madness. If you own a home, there's a high chance that your year-over-year equity growth has sky-rocketed.If you're thinking about putting your house up for sale in the near future, you're not the only one. Here are a few secrets to get ahead of the competition
First impressions are everything.
Any homeowner knows there's a special type of pride that we have for our home. Maybe it's the common factor in our family's memories, a place where many milestones have taken place, or maybe it's the result of hard work and your own sweat and craftsmanship. Regardless, chances are it's been with you for awhile; it's been lived in and appreciated for all it has to offer. Sometimes, this means the home is in "lived-in" or "well- loved" condition. The good news is that's how it's supposed to be. Most of us don't live in a magazine cover worthy space 24/7/365.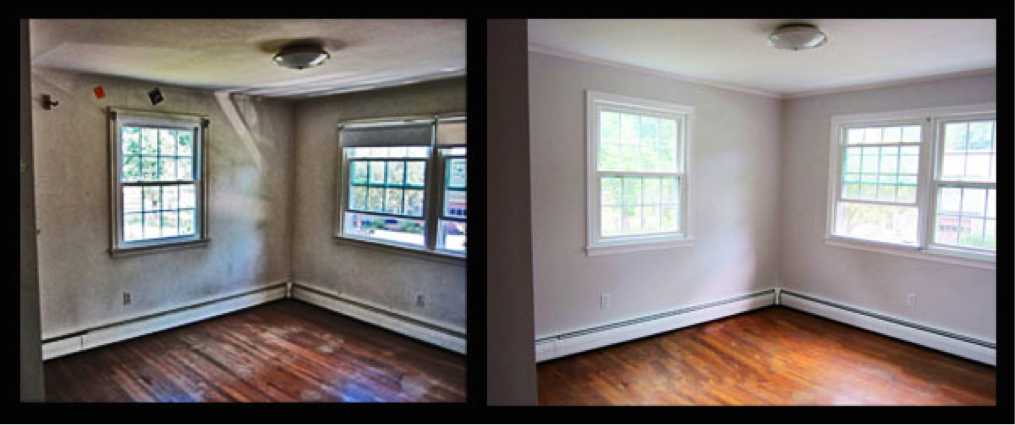 Do you remember when you bought your home or heard a story of a friend who recently has and recall hearing the idea of simply "falling in love with the home?"
No matter how amazing the characteristics of your home are, a bad first impression can leave you in an uphill battle
for the rest of the time they're in your house. I can't tell you the number of times a client has shut off their open-mindedness at the door or even I the car pulling up simply because they didn't like the outside of the home, the front walk, or the first impression they received when they opened the front door of what could be their first home. I've also see the flip side where clients have walked up to a home excited by what they see as or the pictures they saw online only to walk in and have their dreams crushed by a less than memorable first impression - or perhaps too memorable in the wrong way!
The key to getting top dollar.
In our current market, the objective isn't to have the best home with the highest price tag but rather to have the most interest. With a limited inventory the homes that sell the fastest and for the most are the ones with multiple interested parties.These are the homes with a dozen or more cars out front during showings, have you seen or heard one of these?
These buyers have seen the home, they "fell in love" and are at the point where they don't want to "lose" it to another buyer. I've seen several homes that enter the market with this goal end up selling, not just for over the asking price, but with guaranteed funds over the appraised value. That's if there wasn't a strong cash offer to boot! Wow, right? What more can you ask for when selling your house and cashing in on what's probably your greatest investment.
You may be picking up that there's an order that buyers will see your home and it's important to consider each one before you put your house on the market.
• Interior and Exterior pictures for the MLS
• The exterior of your home as seen from the street
• The front walk and exterior doors
• The walls and view from the front door
These items make up a first impression and if you nail these experiences correctly, the rest will take care of itself!!
Where should we start?
The importance of a good first impression on buyers cannot be emphasized enough. And the first impression that potential buyers have of your home is its exterior. It's vital to make sure that the front of your home is as well-presented as possible. Peeling or faded paint or unfinished projects will be off-putting to buyers and may well cause them to offer a lower bid or simply look elsewhere. By painting the outer walls, trim and shutter of your property can increase 'curb appeal' and make your home stand out from the neighbors' houses. Often the first picture in the MLS is of the front of the home and that picture is your hook. With new listings popping up literally everyday buyers can easily scroll past your home and just outright miss it. What a shame that would be, knowing how beautiful the inside may be or what upgrades you've made over the years!!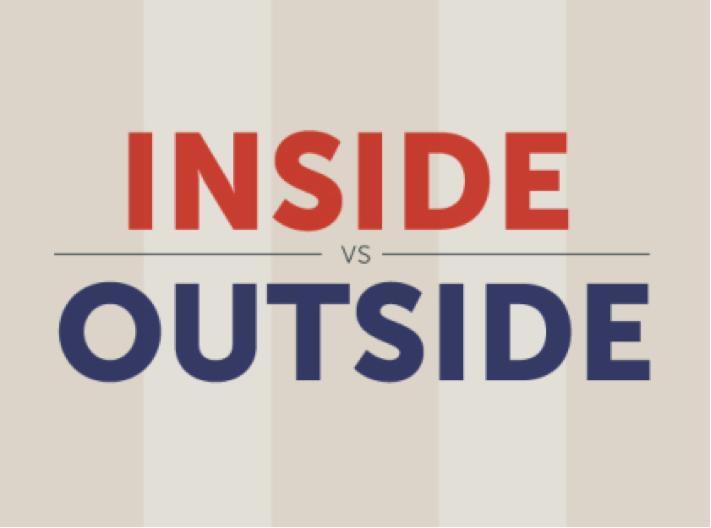 Making a good first impression with a tidy exterior is important, but the interior of your home should be given just as much attention. Peeling paint finger fingerprints or dark spots in high traffic areas inside your home will imply to buyers that you haven't taken good care of the property and that there may be other problems lurking below the surface. Wallpaper usually turns potential buyers off as well because it often is designed for a niche and appeals to less people plus can be one of the first items on that "honey do-list" as an item to be removed. Previewing homes can easily become sensory overload. Make it easy for the buyers to focus on what's important, meaning the best features of your home!!
Quick Tip:Consider taking your listing pictures long before you list incase the season turns unexpectedly. Unless you have that home which happens to look best covered in snow! The best pictures are with green grass and blooming trees and lots of sunshine!!
How do we pick a color?
In picking a color, I can't urge you enough to stay away from the color you've always wanted to try. Keep in mind the character of a neighborhood. If all the houses on the street are beige and tan, don't paint your house pink. Common sense, right? Not for many people. The color should also reflect the landscape. Consider the shrubs and trees and any other landscaping when deciding on a color.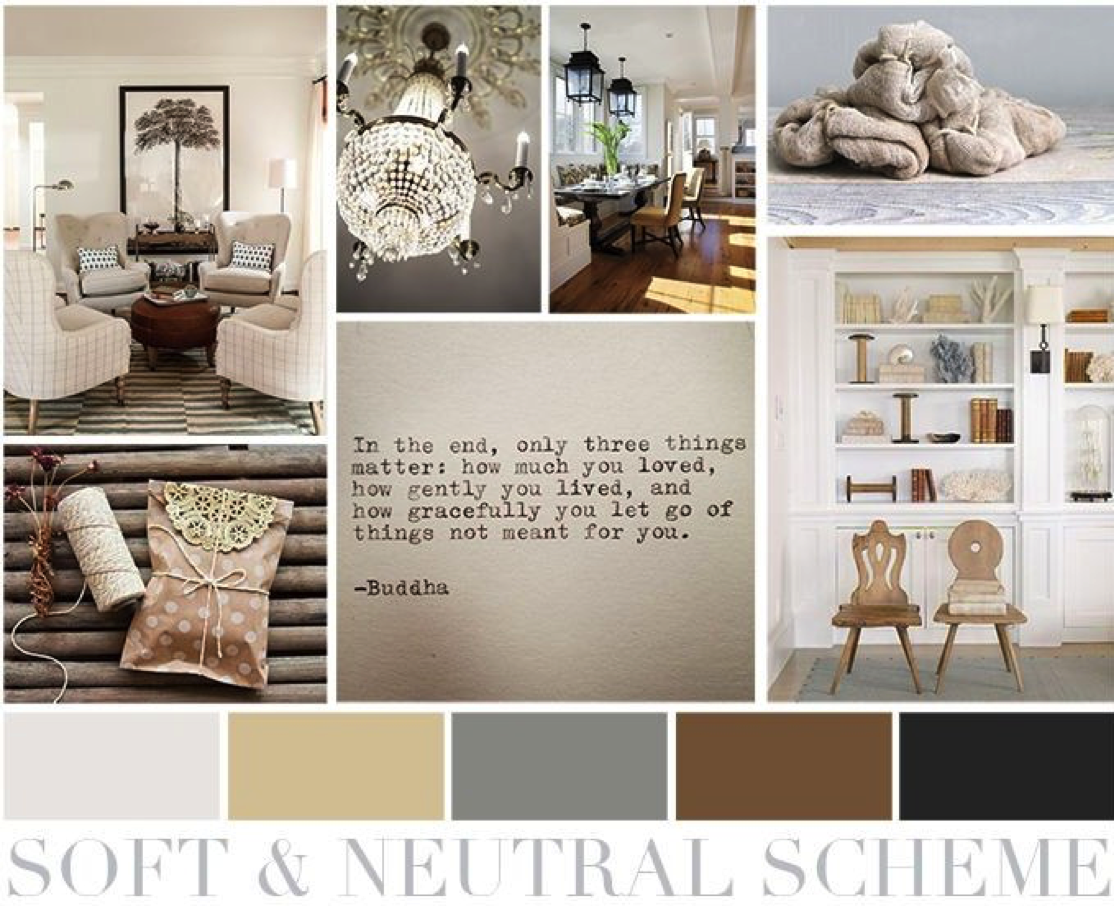 The safest color and most common is white. White is one of the safest, and most popular colors, to paint your home. According to one survey, nearly 40 percent of those questioned liked white. For one thing, white can make your house look larger. White also soaks up the light in a shady yard, and is also clean-looking. The one caution with white is it can make a home harder for buyers to picture themselves there. All I'm saying is remember that white isn't just white; it comes in many hues.
Earth tones, Earth tones, Earth tones!! This can including shades of brown, green, blue, orange, and some reds are warm and inviting however just as in life, moderation is key and if you stray too far from the white family, just remember to be subtle and that a little color can go a long way however the operative word is little.
The "go-to" color list:
• White
• Off-White
• Beige
• Earth Tones
There's Tech for Everything These Days.
Here are a few of my favorites that can help you in the process of preparing your home.
Color Pallet Creators
paletton.com Create color pallets using a color wheel.
palettefx.com Create color pallets using an image.
Color Visualizers
These all allow you to upload your own image or use an existing image to help visualize different colors.
Now for the most important part, seeing your hard work pay off!
You've painted, you've cleaned and now what? Give me a call and let's sit down and review the market around your house and get an idea of where it falls compared to the competition. I'm always happy to provide this information free of charge. My goal is help you understand and stay current with the value of your house and your best strategy for getting the most out of it. Request a market analysis today!