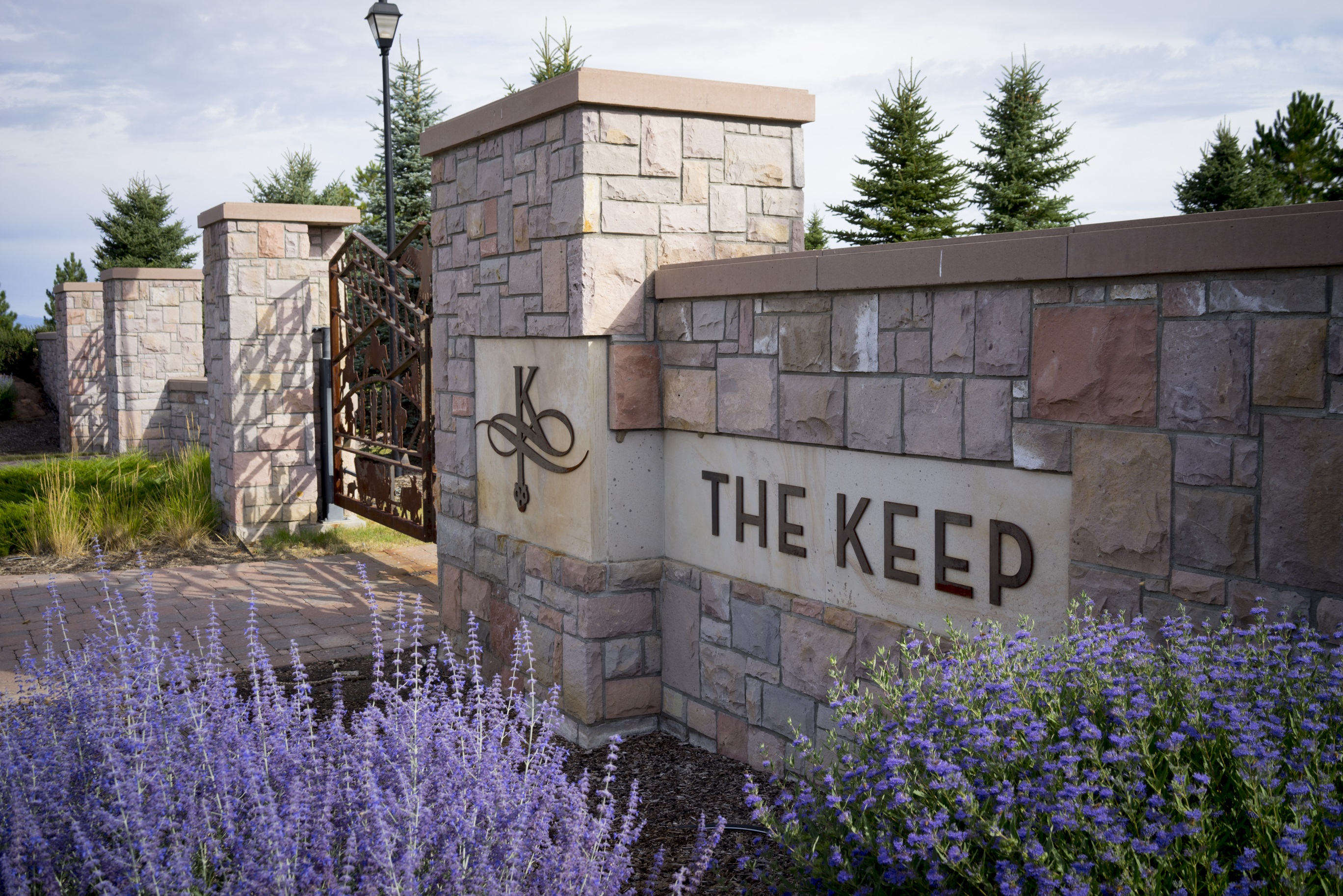 The Keep at Cherokee Ranch
Nestled atop rolling highland-meadows filled with ponderosa pine and gamble oak lays a little-known secret. To understand the significance, we need to go back to the beginning. Back to 1861 when this land, which we now know as Cherokee Ranch, was offered to settlers in quarter-section parcels. The homesteaders were required to cultivate the land, build a house and live on the property. These new Colorado Territory families were allowed to purchase their land from the federal government for $1.25 per acre after 5 years. The land was then very much as it is now, with wide-open meadows filled with wildflowers, golden pastures and an array of wildlife.
When Tweet Kimball took over the land from the original builders of Cherokee Castle and eventually many adjoining properties, she ran a herd of Santa Gertrudis cattle that flourished for 50 years on Cherokee Ranch. In fact, a few still remain for educational and agricultural exhibits. In an
effort to protect the beloved land and pastures she entrusted 31,000 acres to the Cherokee Ranch and Castle Foundation, ensuring, through a conservation easement, this land will remain protected and conserved as open space and remain undeveloped. Tweet Kimball also reserved a (meager) 1,000 acres to for residential development, as it had been since 1861 to encourage growth and opportunity for settlers.
This coveted 1,000 acres is home to The Keep community, which is named after "the innermost stronghold of a castle tower intended to protect and preserve family and legacy." As homeowner at The Keep, you can be forever assured that you have continued this legacy and commitment to preserve the land; and help preserve Cherokee Castle – as a percentage ofthe sale of every lot and home is contributed to the Castle Foundation helping to assure its continued operation and preservation. These contributions will support the addition of educational classes and events at Cherokee Castle and preserve continued efforts to share the importance of land preservation and Colorado history.
The Keep is truly a
special
community developed one with the
land, from the views
to the grounds themselves. From the model home located at
3334 Tweet Place, nearly everywhere you stand, you're surrounded by majestic views of snow-capped mountains and the lower green meadows and golden grasslands. The Keep provides a unique refuge, offering homesites unlike anywhere else along the front range. And while the scenery is certain to impress all, the community within The Keep's gates offers a lifestyle that anyone would appreciate.
While plans for the community center are still being mapped out, imagine a community with fishing ponds for kids and grandkids to enjoy and build character along with lasting memories, straw mazes, play areas themed with tractors and fun farm motifs. Where there are large level green grass playfields where families can spend time together in the great outdoors the way it used to be - all within a private and secure gated/monitored community just minutes from Town.
While shopping and local modern conveniences are located just down the road and by a wonderfully tranquil walk from the front gate; you can also enjoy a walk down one of the numerous private trails within the community - through pristine and protected natural landscape - to the community chicken coup to grab fresh eggs, or vegetables at the community gardens.
There is so much more this storybook community has to offer. The Keep truly is a majestic place that is exclusively for those who treasure the land and open skies and who value peace and tranquility to recharge their souls. The Keep is deeply rooted in the philanthropic thinking of Tweet Kimble, the devout conservationist who created the ranch much as we see it today. On a private tour of the model home and available homesteads, you will find yourself pondering, "How can a place be at once so close to what matters most to my family, yet so 'far away from it all'?"
After a morning spent in the model home at 3334 Tweet Place in Sedalia Colorado we were excited to find out that the majority of these 4-11 acre home sites, (other than professional athletes who value their privacy and have sought-out The Keep community,) are attracting the interest of existing local residents of neighboring communities where the development and growth have become too overwhelming for them.The Keep provides privacy and a refuge to escape it all, where you can come home to a place that will always feel like home should.
The Keep is a full-service Custom Luxury Home Community where you will be guided every step of the way from site selection to designing and building your custom luxury home with one of our approved builders. Your sanctuary is waiting
but with limited home sites available, the time to schedule your private tour is now.
> Where to next: Available Home Sites | Quick Move-in Homes