Making an Easy-ish Holiday Season
When it comes to family life, numerous things have become mythologized and overly sentimental. We have a tendency as parents to feel disappointed — even embarrassed — as a result of the experiences we try to reproduce for our kiddos that doesn't live up to our expectations.
That's just life and during the holiday season that pressure is times a million. How can we not set expectations to high when all the commercials show immaculate homes, beautiful lighting, adorable and well-behaved kids with not a single dog hair or dust ball to be found. I sure would love to be there. Regardless what you celebrate, here are a few helpful suggestions to make this years holiday season just a bit easier and more enjoyable.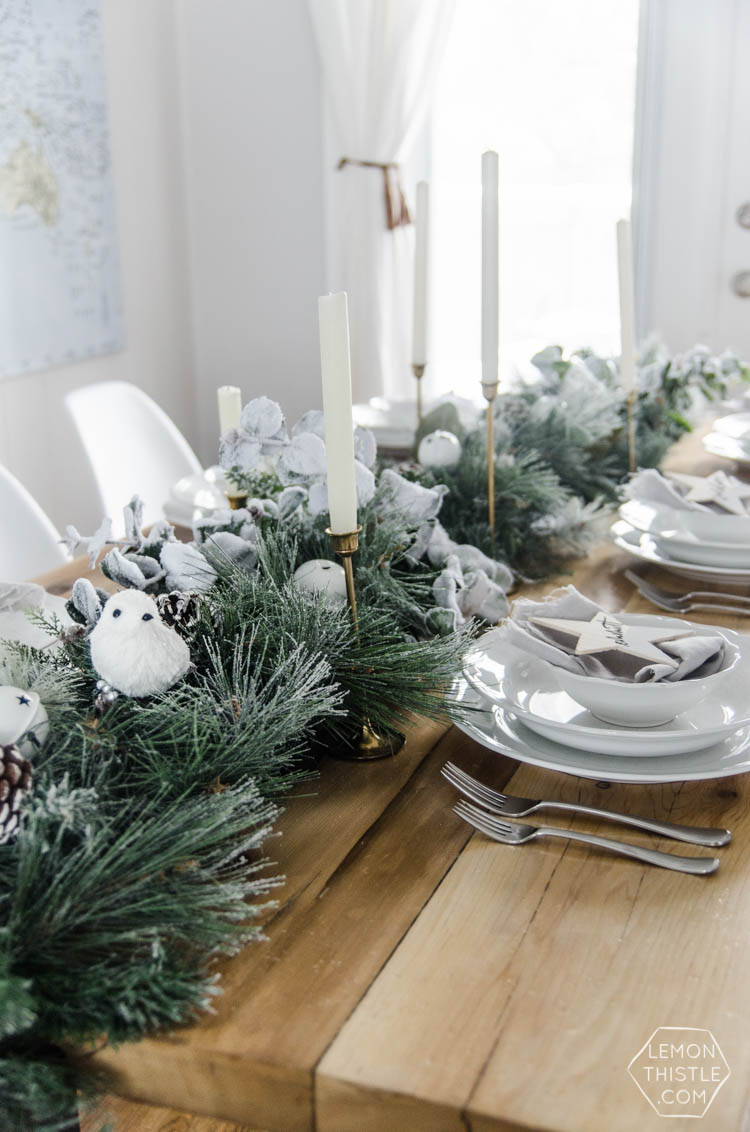 Assess Your Conditions.
Always start with taking count of where you're at. Ask yourself what extra responsibilities or obstacles do you have this year that you didn't have in the past? Are you in a new home or in the process of moving? Is anyone in your family unable to travel? Take a real honest look at what you're working with and take note on how you may need to adapt certain traditions. Regardless if your current position is something amazing like a new-baby or difficult like losing a job, the need to have everything be "normal", especially for the kid's sake, is important, but you may be adding unnecessary pressure on yourself in the process.


Photo Credit: Silvia Jansen
Know what you're not.
Any life coach will tell us we're supposed to focus on the positive — for example, "I want to be organized!" rather than "I don't want to make a mess". The truth is, sometimes you just need to look in the mirror and be honest about what just isn't you.

For me, I spent years repeating, "My memory is invincible," when the truth is, it isn't. Knowing that and admitting it gives me the opportunity to do something about it. I'm all about lists, lists and more lists!! I am also not a, a baker, able to cook and greet guests or carry a conversation. I can cook, if I can say so myself, but start a conversation with me while I am and we better have a list of delivery options nearby so I plan accordingly with my holiday plans and commitments accordingly. What are you not?

Photo Credit: Getty Images/iStockphoto
Involve your kids in planning.
Have a conversation with your kids about what they enjoy most. Okay that's a given however it can be often overlooked when making your plans. Just wait; you may be surprised by their answer.

Always ask yourself what you enjoy!
What a concept. Some of you may rarely consider this and that needs to be changed fast. Think about what you love about the holidays and, maybe more important, what you don't. Personally, I love driving to the mountains to cut a live tree. Colorado has locations that mark their trees that you can legally cut yourself, with a small donation to the charity, and also helps with preventative fire danger mitigation. I believe the last time it was for the Easter Seals off I70 about a 30-45 minute drive from town. Maybe I'm a bit sentimental when it comes to the tree however it's a fun experience for all. I do not like coordinating travel, timing and lodging. That is not my thing and I'm more than happy to let that go to someone more equipped.

What and When to let go?
I don't do Christmas cards either. The idea of sending a card because it's an expectation or to share how well my family is doing just doesn't align with how I do things. I love sending cards when my friends and family have big life events or something meaningful but a card for Christmas doesn't seem sincere to me. Now a phone call or a video chat is a whole different thing! The perfect meal is also something to let go of. I know a holiday meal is especially sacrosanct, but why? What if you made didn't spend all day cooking and the holiday was truly about spending time together rather than preparing a massive meal?

Be more selective with you exchange presents with. It's not the money it's about the time spent finding the right gift. If the idea is to show you care, I'm sure there's a more effective way. There's nothing wrong with opting out of the annual gift exchange with extended family and friends. You may want to let people know however don't feel like the Grinch. It's a consumer-based concept that we need to buy things for each other to show they are important. A card in the middle of May for no good reason, or a phone call on a Sunday morning will say so much more. This is one change that takes a load of stress off.

Do you have to buy your own babies gifts? Grandparents and aunts and uncles can do what they want, but you, the parent, can set that aside. If you do decide to buy something, know you are doing it for you or for a keepsake to give to them many years from now. Kids memories don't start until 3-5 years old so don't stress you out finding the perfect thing to be a "good parent." That's way too full of judgment towards yourself. Let it go and enjoy your time making memories, not buying them.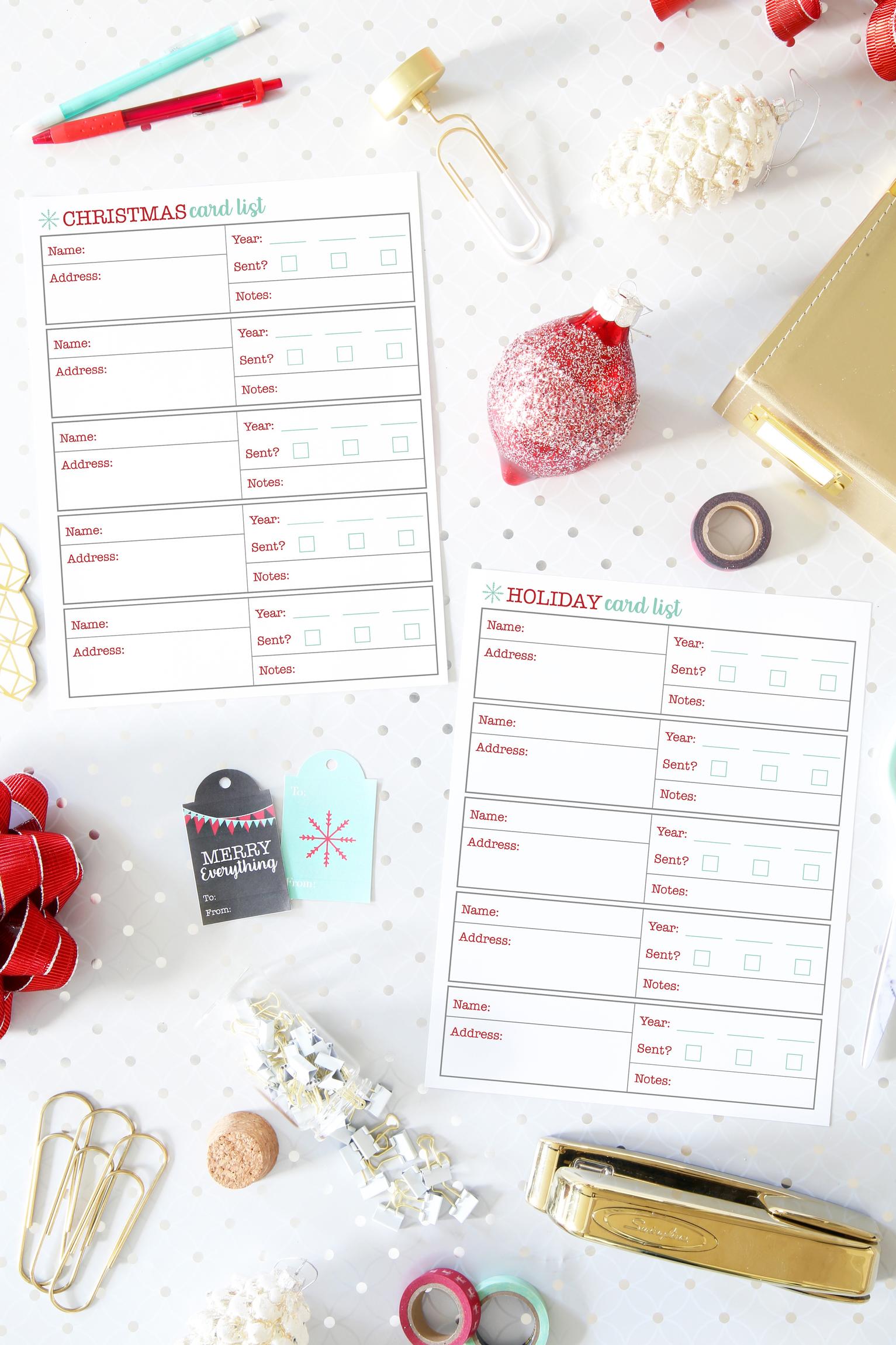 Photo Credit:
Unknown
Set a budget and stick to it
.
This is as tough as you make it, however it's definitely worth doing. Having that budget brings clarity to everything and your planning will be super simple. Don't forget to stocking stuffers when making your budget if that happens to be a part of your family's celebration. Something to remember with children is that the quantity of presents is more important than the cost of them. If one child gets three presents, make sure the rest do too. When they're young it doesn't matter if you spend $25 on one and $100 on another, the perceived fairness is in the number of presents, not the worth.

Start that gift list early.
If your kiddos are fortunate enough to have loving extended family that want to give them gifts, make it easy for them and have suggestions for gifts you know your child would enjoy. Consider asking for memberships to museums or other activities — experiences are way more memorable than things especially if they can do it together.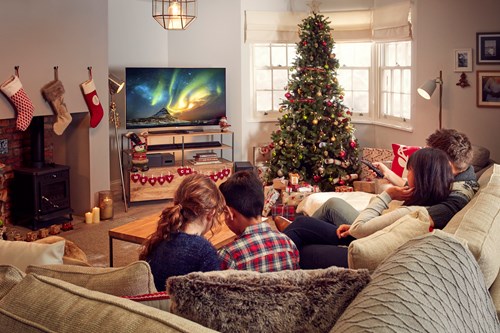 Photo Credit: Unknown
It's not about the stuff.
OKAY, it's sort of about the stuff, but it doesn't have to be as much as we make it. It shouldn't take a life changing moment to remember that it doesn't matter so much where you set up your tree or how many presents are under it, but that you are together and love each other. When I was 11 my family and extended family, 10+ of us genetically-loud, tired and hungry from traveling, celebrated a Thanksgiving in the laundry room of a motel in the state of Washington. I couldn't tell you where we ended up that night. Plans had changed, countless trip details had flopped and so we did what we did best. We took what we had in front of us and made the best with it. We scrambled together what food we could find last minute with limited stores still open and believe it or not, the staff joined us and brought a turkey they were cooking for themselves. It truly was the definition of what the holiday was all about. With family members all across the country, we were all most grateful to be together no matter how crazy and long the trip was, how annoying the passenger next to them had been or anything else. We we're together and some 20+ years later, it's a holiday we will always remember and still gets full belly laughs when we reminisce about that vacation.
Granted my childhood was full of family vacations perfect for the big screen Griswold collection. To me to this day, that year was the perfect Thanksgiving that would absolutely be impossible to replicate and that's what makes it so special. The universe has plans for us and our role was to flow with it.
So no matter what you choose for your holidays to look like, remember, the most important things aren't in laboring in things that take you away from your loved ones but in the time and experiences you create together.